Sunday, May 8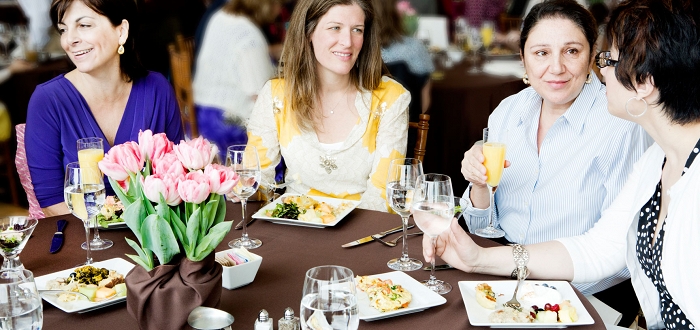 One of Pittsburgh's best-kept foodie secrets is back to wow you with local, sustainable and seasonal flavors.
On two very special days, join us to discover some of the freshest local, sustainable and seasonal flavors in the 'Burgh, expertly prepared by chefs at Café Phipps — our award-winning 3-star Green Restaurant Certified® eatery focusing on food that's good for the planet and for you. Conservatory admission is included in the price!
Our family-friendly brunch is served in Special Events Hall against the breathtaking backdrop of Tropical Forest Congo. Seating is available on the following dates and times:
NOTE: Seating is sold out. Please call 412/651-5281 to be put on our waitlist.
Sun., May 8 (Mother's Day):
11:30 a.m. – 1 p.m.
1:30 – 3 p.m.
3:30 – 5 p.m.
Regular brunch admission is $39.53 for adults and $18.13 for children five – 12. Kids under four enter for free and members receive a 10-percent discount. Cancellations must be made at least 48 hours prior to your sitting.
To reserve or learn more, please call 412/651-5281.
Photos © Adam Milliron