Spring Flower Show: Enchanted Forest
Now Through Sun., April 16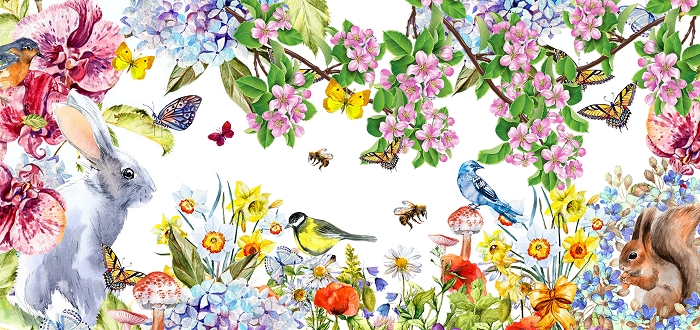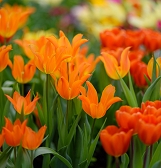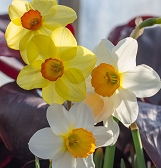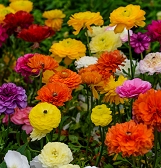 It's spring time in the gardens, and woodland animals are emerging from their slumber to welcome the season with you!
Presenting Sponsor

Join us in celebrating rebirth and regrowth in Spring Flower Show: Enchanted Forest as birds, frogs, ducks, bees and more critters awaken from their long winter snoozes to explore the tens of thousands of vibrant spring blooms that wash the glasshouse in color. The Conservatory is positively buzzing with life and bursting with blooms, offering a treat for the senses and the perfect way to spend a spring day.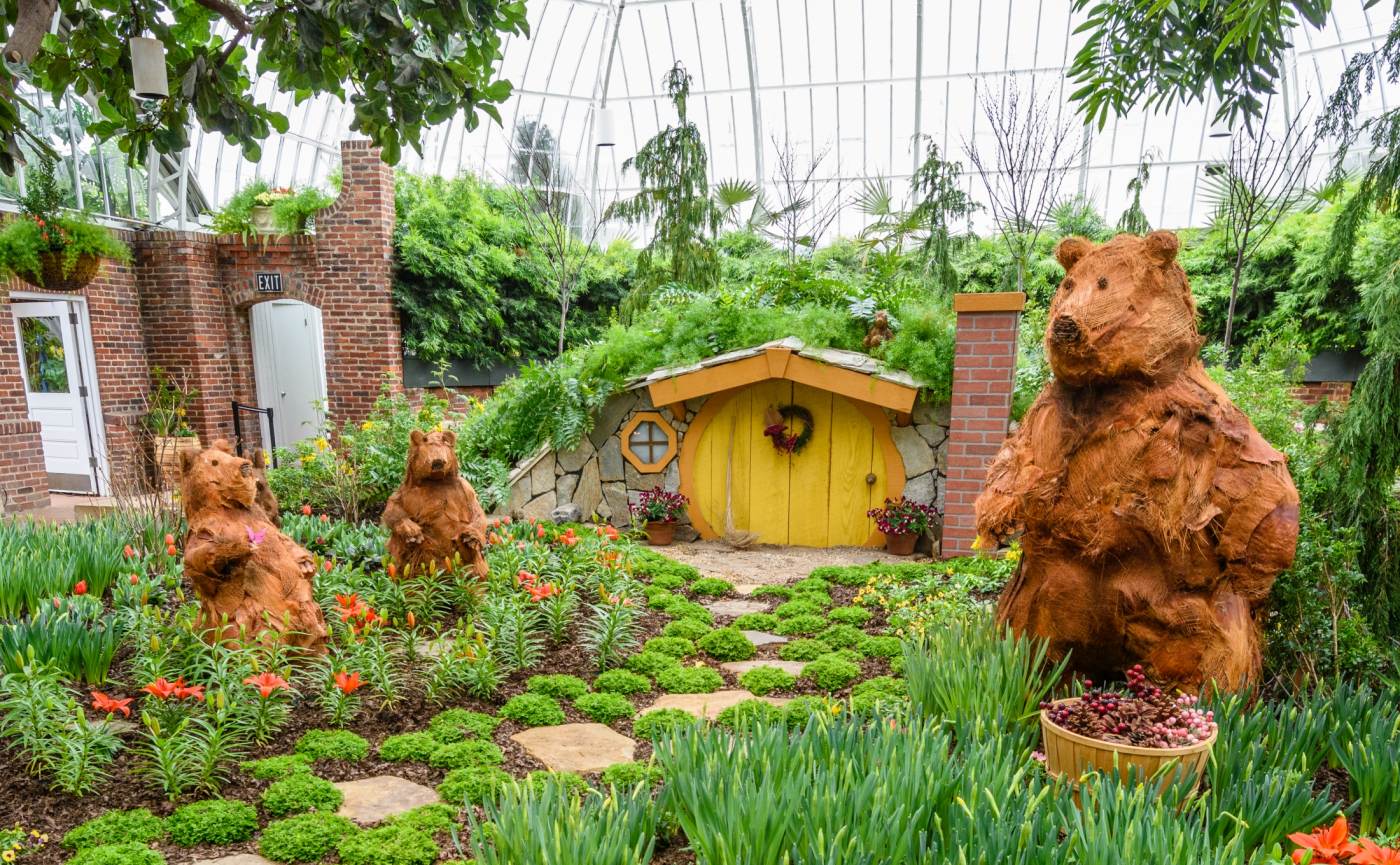 Set your heart aflutter in Palm Court as you witness the remarkable development of a chrysalis before a beautiful butterfly emerges amidst pops of pink hyacinths and yellow primula. Sink to the forest floor in the Serpentine Room as you wander beneath massive mushrooms, marvel at vibrant azaleas, snapdragons and tulips, and meet a friendly snail, frog and turtle on the banks of a tranquil pond. Then, meander among a sea of blue, coral, red and pink spring blooms in the Sunken Garden as feathered friends chirp and tweet from their perches. Colorful sights and whimsical delights are waiting around every corner and in nine display rooms at Spring Flower Show: Enchanted Forest!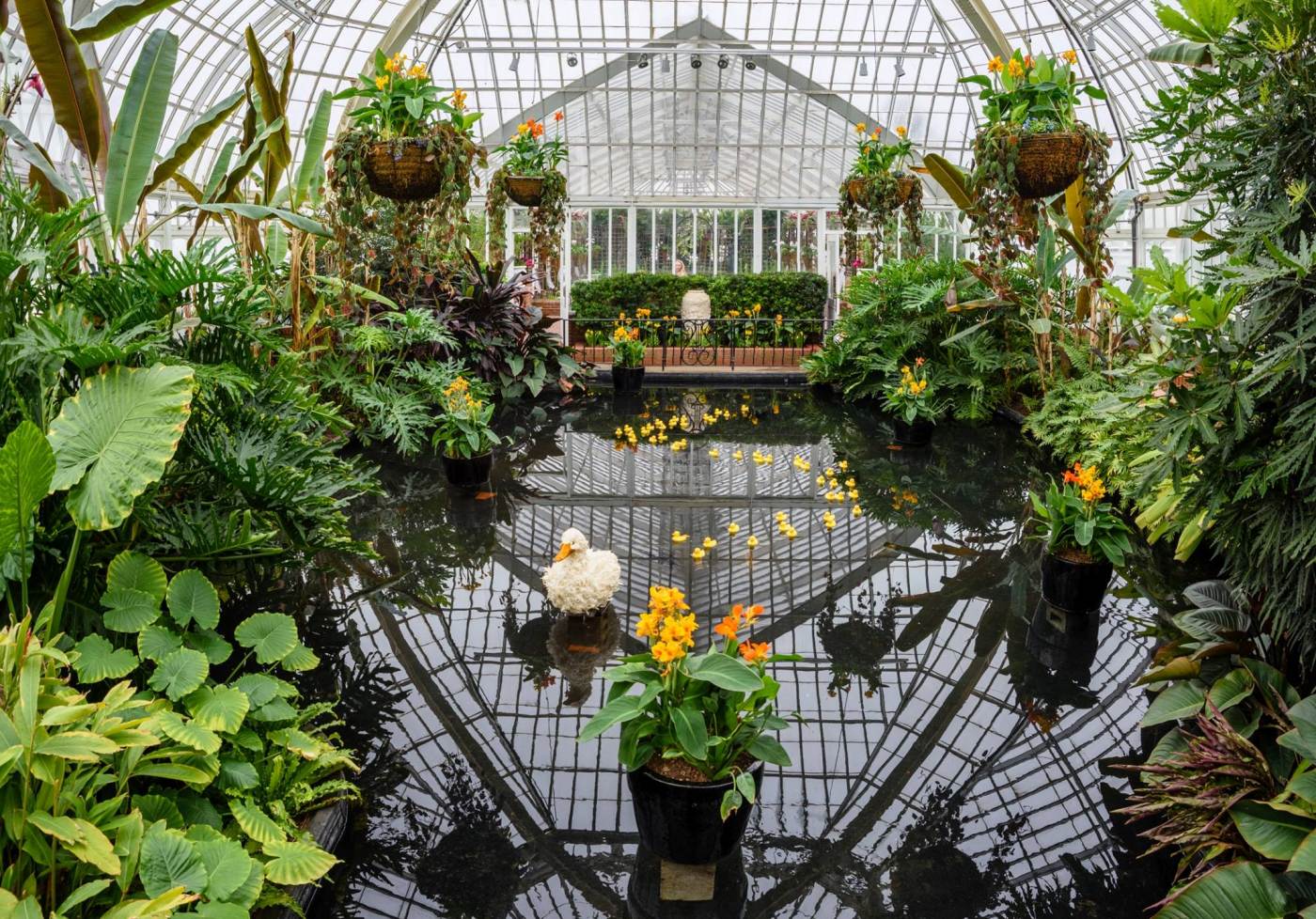 Spring Flower Show, designed by Exhibit Coordinator Jordyn Melino, runs March 18 – April 16. Hours are 9:30 a.m. – 5 p.m. daily and until 10 p.m. on Fridays. Admission is $17.95 for adults, $16.95 for seniors and students, and $11.95 for children (2 – 18). Members and kids under 2 enter free.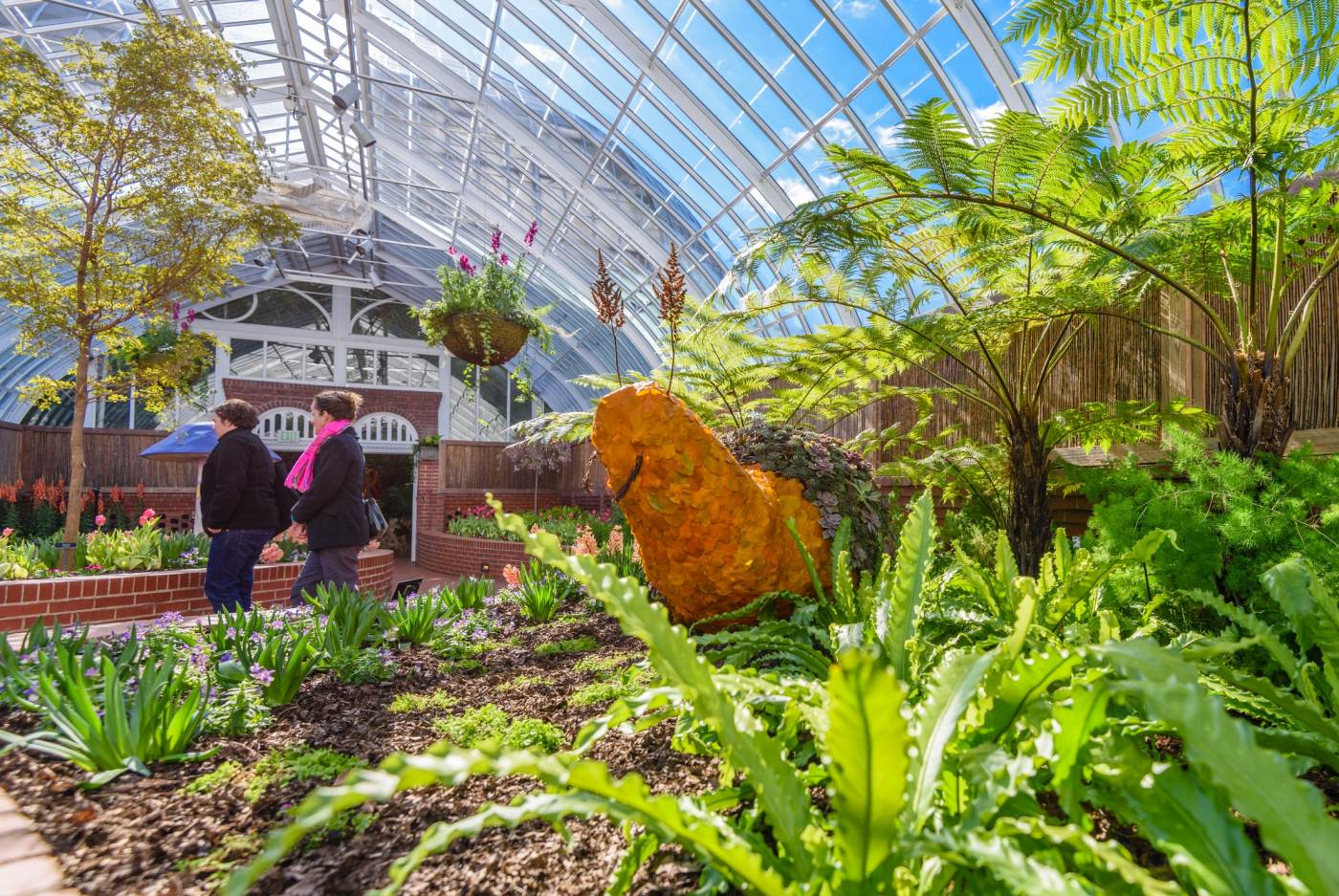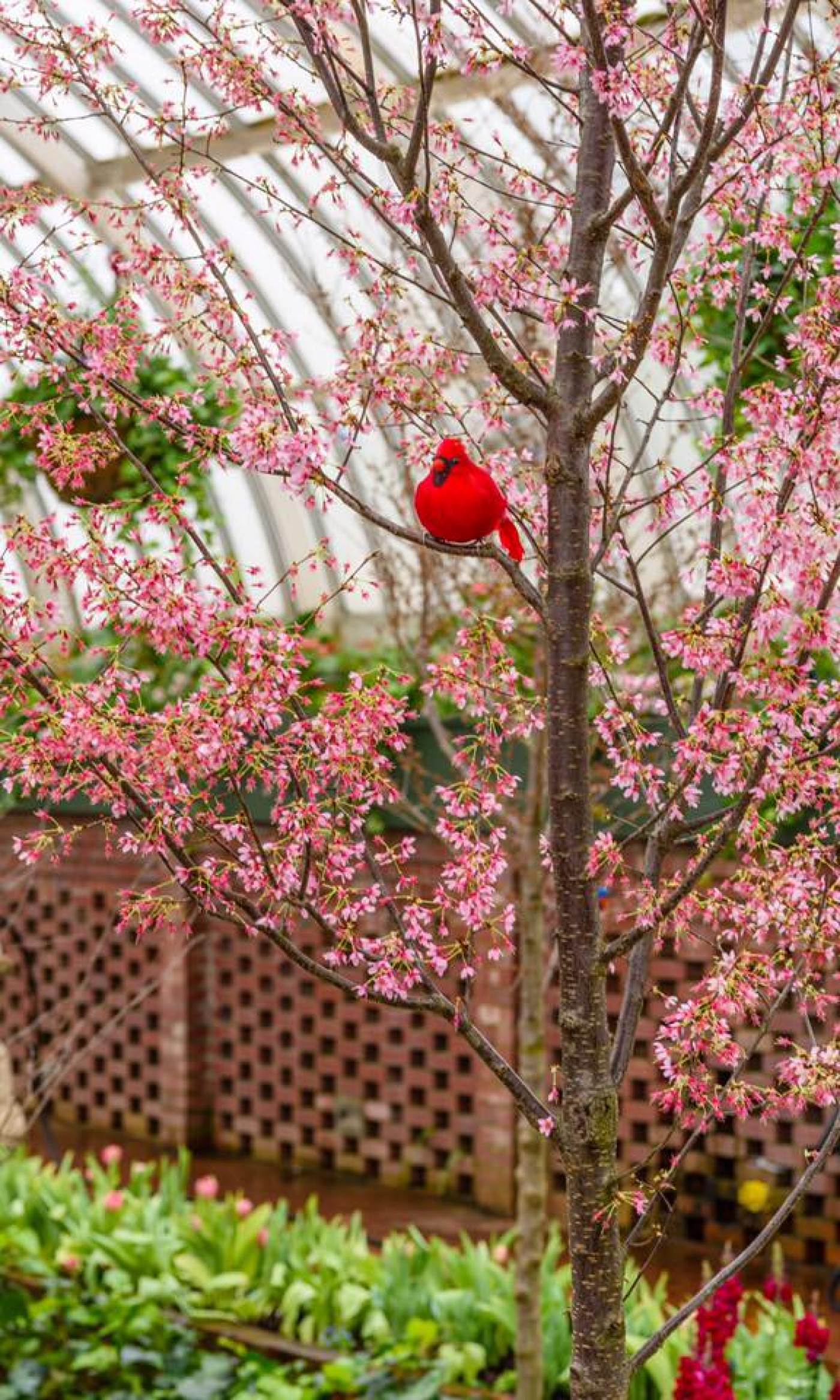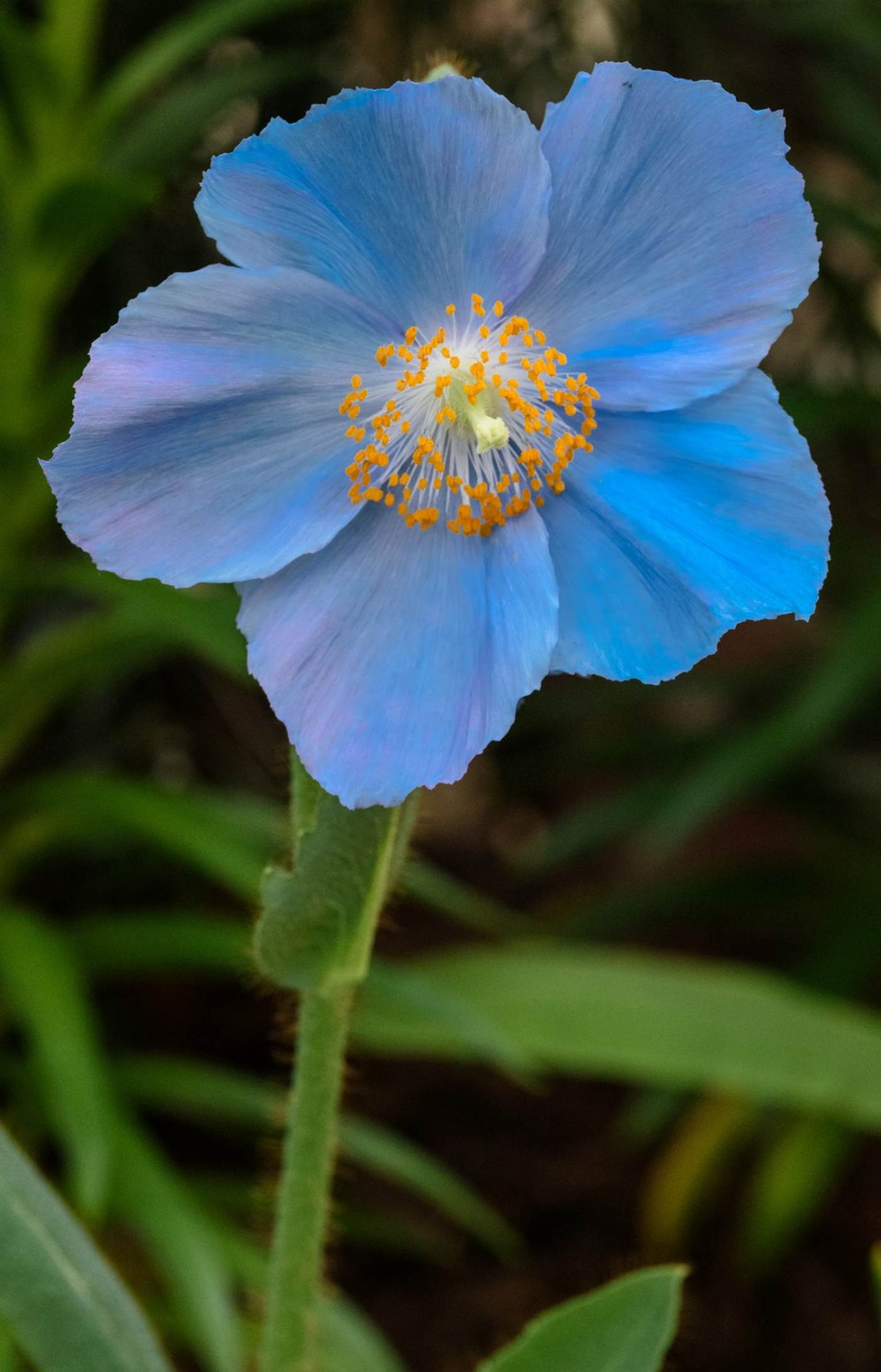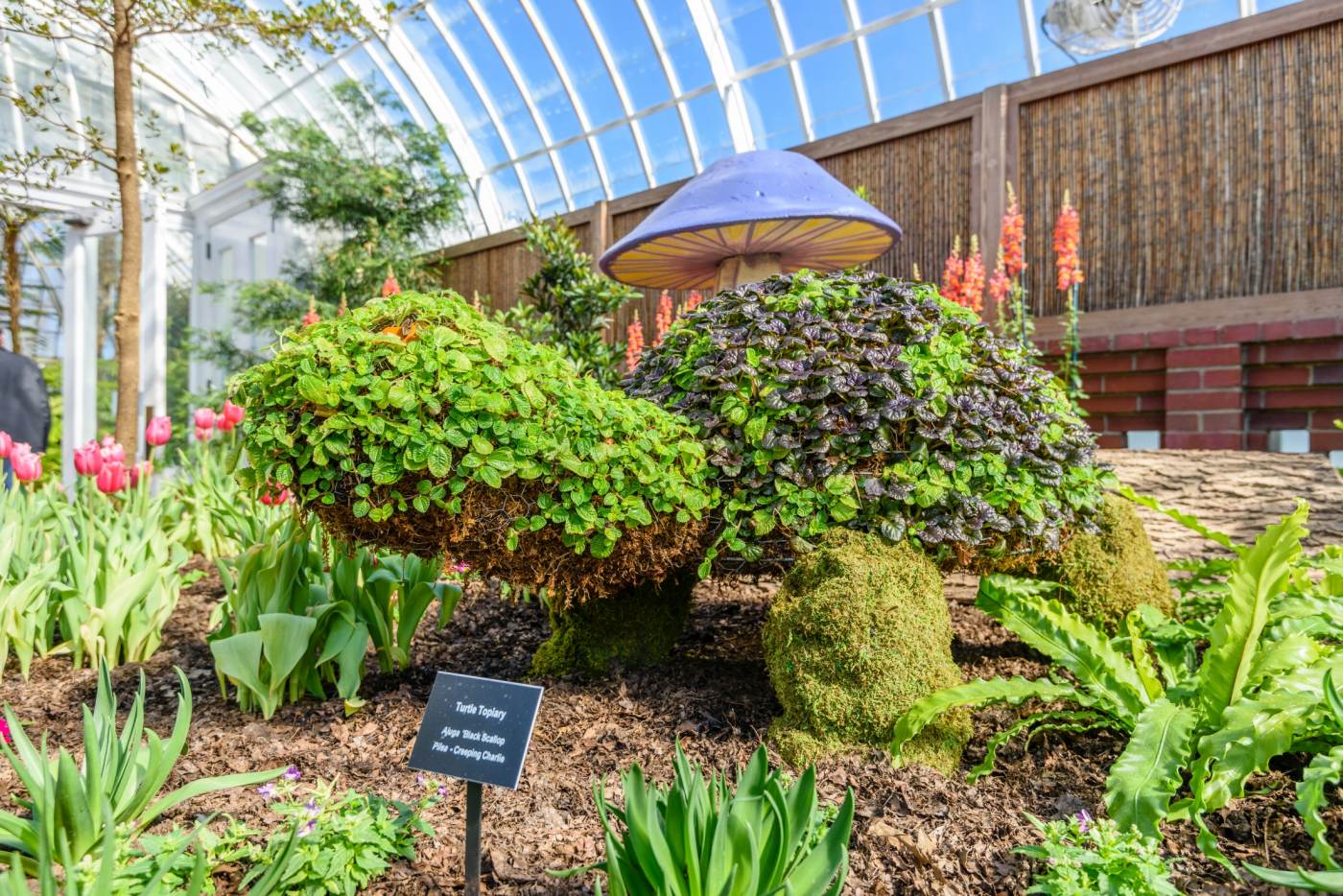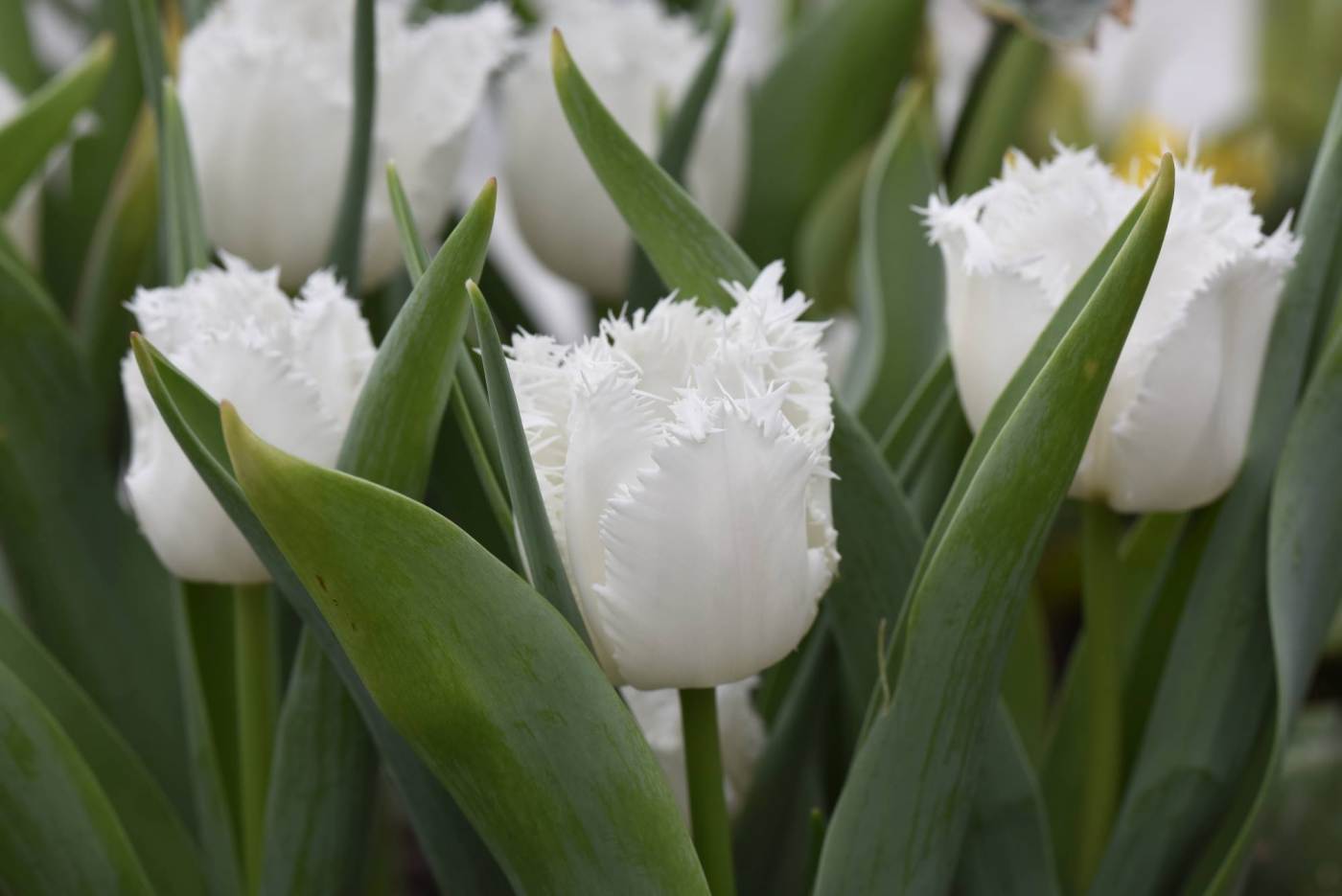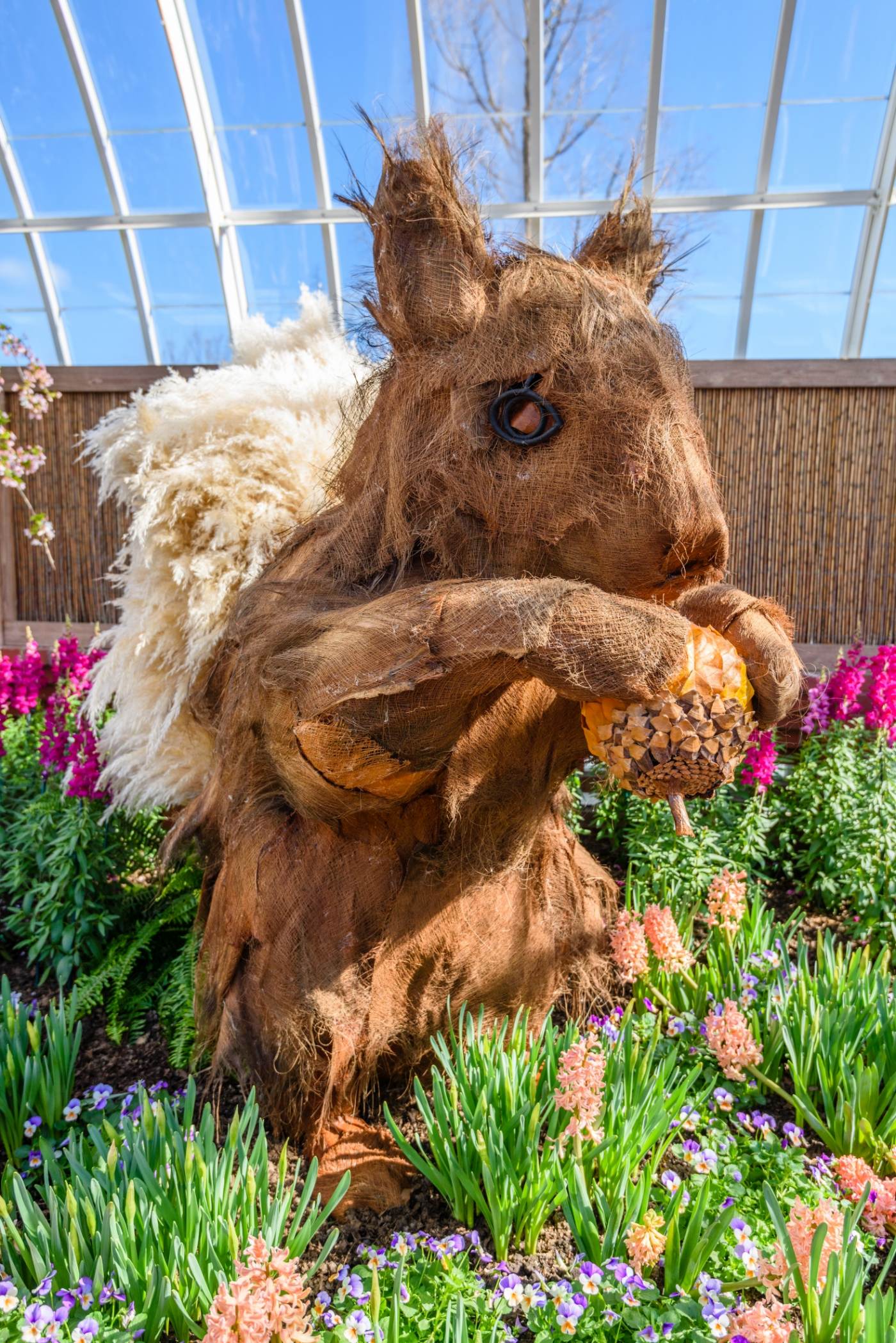 Photos © Paul g. Wiegman
More Events You'll Enjoy
Mondays – Fridays, 11:30 a.m. – Close; Saturdays – Sundays All Day

Switch your home electricity to 100% green power while visiting our Tropical Forest Conservatory and you can receive a free Phipps membership!

Wed., April 5; 8:30 a.m. – 5 p.m. (Opening Reception Tues., April 4; 5 – 9 p.m.)

To build a shared interdisciplinary vision of "health," a new symposium at Phipps will bring professionals, educators and students together to explore environmental issues and their effects on human and animal health.

Friday, April 21; 7 – 9 p.m.

The Environmental Film Series is an exciting monthly event inviting community members to come together to view environmental films and documentaries. Each viewing will be followed by a dynamic discussion with film producers, scientists and environmental advocates.