Friday Nights of Winter Lights
Fridays, Jan. 13 – Feb. 10; 5 – 10 p.m.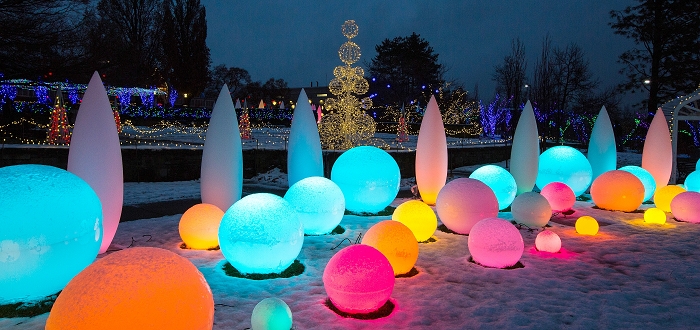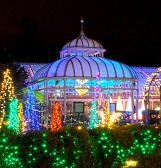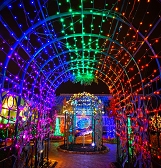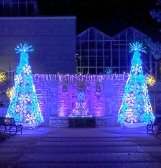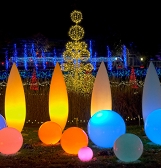 Enjoy one more walk in the glow of our breathtaking Winter Light Garden displays.
As an encore to celebrate the success of this year's Winter Flower Show, we're letting our Winter Light Garden shine for a few more nights of festive wonder. Friday evenings through Feb. 10 from 5 – 10 p.m., drop in for one last look at the luminous orbs, trees and fountains of light in our Outdoor and Children's Discovery Gardens. Inside our historic glasshouse, the Orchid and Tropical Bonsai Show will dazzle with unique forms and colors, and our Garden Railroad will immerse you in a miniature tribute to Pittsburgh history.
*Inclement Weather Advisory
Winter Light Garden may be subject to temporary closures in the event of heavy rains or other inclement weather conditions.
Photos © Annie O'Neill, Brian Cohen
More Events You'll Enjoy
Open Now

Explore our all-new exhibit featuring some of Africa's lushest landscapes. See botanical specimens never before showcased at Phipps and discover how indigenous peoples use plants to sustain and enrich their lives.

Sat., Feb. 18; 11 a.m. – 4 p.m.

Join us for a celebration of the culture and plants of the Congo! Participate in activities, enjoy live entertainment, and savor fruit samples from Café Phipps. This event is free with admission to the conservatory.

Saturdays; 11 a.m. – 3 p.m.

Phipps' revolutionary new SEED Classroom and observational beehive are now open for you to discover. Drop in during our Saturday open hours and a graduate of our Learning for a Greener Future high school internship will show you around. No advance reservation is required.