Opens Sat., April 22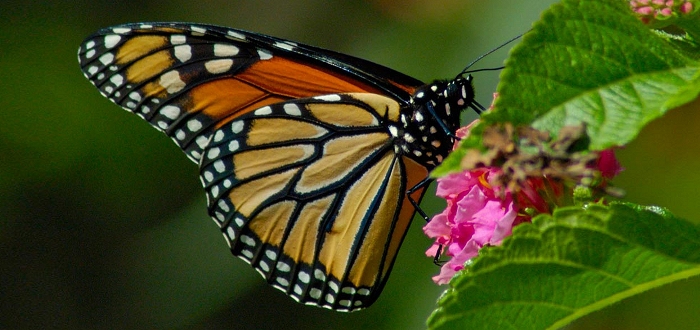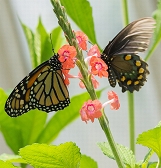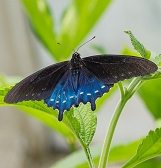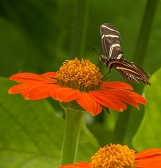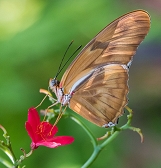 Marvel as colorful butterflies break free of their chrysalises to soar and glide among the blooms.
Like flowers that fly, butterflies bring color and motion to the beautiful glasshouse environs of our Stove Room. A family favorite, Butterfly Forest enchants visitors of all ages while showcasing the delicate life cycle of some of nature's most important pollinators and their favorite aromatic blooms.
Look out for yellow and black striped zebra longwings, orange and black western Pennsylvania monarchs and many other species as you explore the garden. If you're lucky, one of these beauties might even land on your shoulder!
Species to Watch For:
black swallowtail
buckeye
cloudless sulphur
Florida malachite
great southern white
Gulf fritillary
Julia longwing
monarch
orange barred sulphur
painted lady
pipevine swallowtail
Polydamas swallowtail
queen
question mark
red admiral
red-spotted purple
southern white
spicebush swallowtail
tiger swallowtail
white peacock
zebra longwing
Photos © Paul g. Wiegman
More Events You'll Enjoy
Fri., May 5; 6 p.m.

Eat, drink and bid on unique plants and accessories at our 33rd annual auction to benefit Phipps education programs.

Sat., May 27; 11 a.m. – 4 p.m.

Bring the whole family to our Children's Discovery Garden for hands-on, sensory fun. Together, you'll learn about plants and their pollinators through games, a potting station, crafts and more — all free with Conservatory admission.

April 21 – 23; See schedule for full details

Here at Phipps, we believe that every day is Earth Day — and to celebrate the planet and our important role in keeping it healthy, we're presenting three days of fun activities, presentations and more.