A SUPER. NATURAL. Summer with UPMC Health Plan
Sun., April 30; 9:30 a.m. – 5 p.m.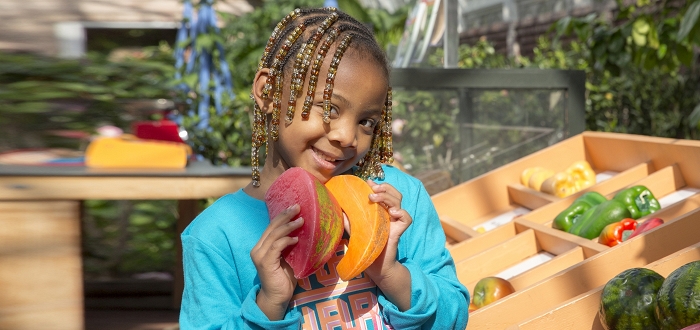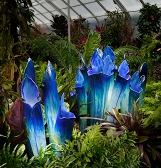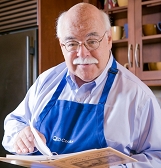 Enjoy a day of activities from UPMC Health Plan, Let's Move Pittsburgh and Phipps while taking a sneak peek at Phipps' new glass art show.
Calling all families! On Sun., Apr. 30 from 9:30 a.m. – 5 p.m., get ready for a SUPER. NATURAL. Summer with UPMC Health Plan's member appreciation day. At this special one-day-only event, UPMC members will receive 50% off admission* to the Conservatory to enjoy games, cooking demos, crafts, healthy tips and more while taking a sneak peek at Phipps' new glass art show, SUPER. NATURAL. Glass Art by Jason Gamrath and visiting the fluttering friends in our Butterfly Forest. Guests of all ages will be invited to:
Play giant versions of popular games, including ring toss, tic-tac-toe and box hockey
Watch a healthy cooking demo with WQED's Chris Fennimore and Café Phipps' Chef Amy Reed at 11 a.m.
Take part in a family friendly yoga session with Let's Move Pittsburgh and YMCA of Greater Pittsburgh at 1 p.m. (advance registration required)
Visit information tables for UPMC Health Plan, UPMC for Kids and Let's Move Pittsburgh
Play "upcycled" games and create colorful sand art
Learn how to make paper from Japanese knotweed at 1:30 p.m.
Participate in a superfood trail mix tasting
Learn how to stay healthy with Let's Move Pittsburgh's 5-2-1-0 and the Tasty Twister game
Chat with a UPMC Health Plan health coach with a "Test Your Strength" activity
Tour the state-of-the-art SEED Classroom and play "upcycled" games
Take a funny photo in our 5-2-1-0 Photo Booth
Enjoy giveaways and more!
* UPMC Health Plan, UPMC for You, and UPMC for Kids members get 50% off regular Phipps admission rates for up to four tickets. Guests must show a UPMC Health Plan member ID card at Phipps' admissions desk to be eligible for the discount. Ticket availability is subject to venue capacity.
Select photos © Mark Regan, Paul g. Wiegman, Kristi Hoffman
More Events You'll Enjoy
Thurs., May 25; 7 – 10 p.m.

Beat the summer heat with cool tunes and full blooms as The Benny Benack Big Band brings classic jazz to our lush, colorful Outdoor Garden at this popular annual event.

Saturdays; 11 a.m. – 3 p.m.

Phipps' revolutionary new SEED Classroom and observational beehive are now open for you to discover. Drop in during our Saturday open hours and a graduate of our Learning for a Greener Future high school internship will show you around. No advance reservation is required.

Friday, May 5; 7 – 11 p.m. (Ages 21+)

Make our paradise your own as you indulge in sweet and savory morsels, taste unique cocktails, and dance to the beats of a live DJ in our Tropical Forest Conservatory. Entry is free with Conservatory admission.