Wed., April 5; 8:30 a.m. – 5 p.m. (Opening Reception Tues., April 4; 5 – 9 p.m.)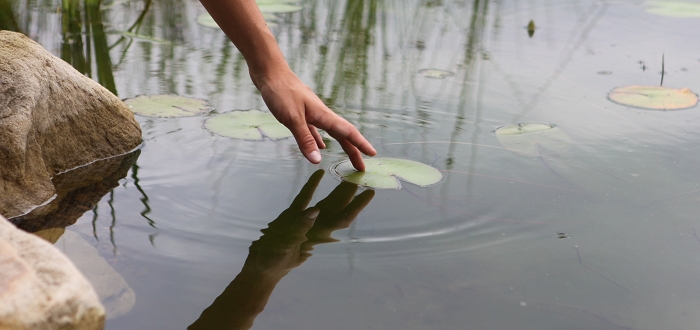 Explore environmental issues and their effects on human and animal health at a new symposium at Phipps.
Scientists, medical and public health professionals, animal health professionals, ecologists, architecture and green building professionals, community officials and organizers, educators, and students are invited to join us for One Health, One Planet, an exciting new symposium held at Phipps to explore the interconnectedness of environmental, human and animal health and examine the relationship between health and the built and natural environments in which we live, work, learn and play. Through this novel connection between the One Health Initiative and Phipps's Research Institute for Biophilia and Science Engagement, we seek to unite experts from disparate fields around the shared goals of tackling environmental issues, addressing disease prevention and improving health and well-being.
---
Opening Reception and Keynote

TUES., APRIL 4; 5 – 9 P.M.
The symposium opens with an evening of tours, networking, and an opening keynote by Dr. Richard Joseph Jackson, a professor at the UCLA Fielding School of Public Health. Jackson is the co-author of the books Urban Sprawl and Public Health, Making Healthy Places, and Designing Healthy Communities, for which he hosted a four hour PBS series. A pediatrician, he has held many health leadership positions, including as the California State Health Officer. For nine years he was Director of the CDC's National Center for Environmental Health. He is an elected member of the National Academy of Medicine of the National Academy of Sciences. He is an elected honorary member of the American Society of Landscape Architects and the American Institute of Architects, and served on the AIA Board of Directors.
Agenda
5 – 6 p.m. Tours of the Center for Sustainable Landscapes
6 – 7 p.m. Networking
7 – 8 p.m. Presentation by Dr. Jackson
8 – 9 p.m. Networking
---
Symposium

WED., APRIL 5; 8:30 A.M. – 5 P.M.
In this century we are seeing unprecedented changes in the earth's environmental and physical processes. Climate change, air pollution, reduced availability of clean water, and persistent toxic chemicals threaten human and animal health and well-being.
To build a shared interdisciplinary vision of "health," expert-led conference sessions will explore global and local environmental issues and their effects on human and animal health, defining and building on each topic through the lens of the others.
Sessions will feature these speakers and others to be announced soon:
1. Environmental issues and effects on human health
Dr. Donald Burke, Dean and Associate Vice Chancellor for Global Health, University of Pittsburgh Graduate School of Public Health
Dr. Mary Beth Mannarino, Associate Professor in Graduate Psychology, Chatham University
Dr. Michael Lotze, Vice Chairman of Research, Department of Surgery and Assistant Vice Chancellor, University of Pittsburgh Schools of the Health Sciences
Dr. Michael Parkinson, Senior Medical Director of Health and Productivity, UPMC
2. Environmental issues and effects on animal health
Dr. Val Beasley, Professor of Veterinary, Wildlife, and Ecological Toxicology, Pennsylvania State University
Dr. Ginger Sturgeon, Director of Animal Health, Pittsburgh Zoo & PPG Aquarium
Dr. Corinne Richards-Zawacki, Associate Professor of Biology and PLE Director, University of Pittsburgh
Dr. Chris Mullin, Professor of Entomology, Pennsylvania State University
3. Healthy ecosystems, healthy communities
Julia Africa, Program Leader, Nature, Health, and the Built Environment, Harvard School of Public Health
Dr. John Stolz, Director of the Center for Environmental Research and Education and Professor of Environmental Microbiology, Duquesne University
Dr. Peter Adams, Professor of Civil and Environmental Engineering & Engineering and Public Policy, Carnegie Mellon University
Richard Piacentini, Executive Director, Phipps Conservatory and Botanical Gardens
4. Finding inspiration in nature to promote health and improve the places where we live, work, learn and play
Michelle Naccarati-Chapkis, Executive Director, Women for a Healthy Environment
Jessica Cooper, Executive Vice President and Director of Sustainability, Delos Solutions
Sonja Bochart, Principal, Shepley Bulfinch
Vivian Loftness, University Professor of Architecture, Carnegie Mellon University
---
Registration
Reservations are required for One Health, One Planet, and space is very limited. The following registration options are available. Each reservation for the reception includes one complimentary drink.
GENERAL REGISTRATION
Both days: $125
Reception and keynote only: $30
Symposium only: $99
STUDENT REGISTRATION
(must present current student ID at reception and symposium)
Both days: $40
Reception and keynote only: $15
Symposium only: $30
To register by phone, please contact Kat Carr at 412/622-6915, ext. 6936.
Questions? Contact Dr. Sarah States at sstates@phipps.conservatory.org.
---
Hotel Accommodations
Attendees of One Health, One Planet may take advantage of a special $129 room rate from the Hilton Garden Inn Pittsburgh University Place, which is just a "good for your health" 20-minute walk or brief hotel shuttle ride to the conference at Phipps. Contact Reservation Coordinator Olivia Donnan at olivia.donnan@hilton.com to reserve at this special rate.
---
Sponsorship Opportunities
If you wish to support this exciting new symposium in a special way, a variety of sponsorship opportunities are available. Download our sponsorship form and contact Melana Mears at 412/622-6915, ext. 3209 for more information.
---
The One Health Initiative is a movement to forge collaborations between physicians, veterinarians, scientific-health and environmentally related disciplines. One Health promotes strategies to expand interdisciplinary collaboration and communication in all aspects of healthcare for humans, animals and the environment.
The Phipps Research Institute for Biophilia and Science Engagement acknowledges the connection between human and environmental health. The institute studies the built and natural environments and their intersection with human health and wellness.
Sponsored in Part by
More Events You'll Enjoy
Thurs., May 4; 6:30 – 10 p.m.

Join us for an unforgettable garden party to celebrate SUPER. NATURAL. Glass Art by Jason Gamrath, a spectacular new glass show in the tradition of Dale Chihuly and Hans Godo Fräbel.

Saturdays, April 1, 15 and 29; 9:30 – 11:30 a.m.

Take a piece of Spring Flower Show home with you by participating in one of our annual sales. Come early for the best selection!

Friday, April 21; 7 – 9 p.m.

The Environmental Film Series is an exciting monthly event inviting community members to come together to view environmental films and documentaries. Each viewing will be followed by a dynamic discussion with film producers, scientists and environmental advocates.