Environmental Film Series
Fridays, Jan. 20, Feb. 17 and March 17; 7 – 9 p.m.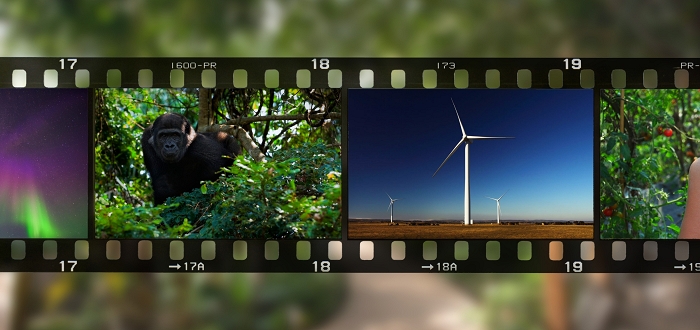 Join us monthly for an exciting new film screening and discussion series.
January Screening
Fri., Jan. 20, from 7 - 9 p.m., investigate the science behind our greatest environmental threats with Merchants of Doubt. This satirical comedy will both amuse and illuminate its audiences, unveiling the secretive, silver-tongued group of pundits-for-hire who aim to spread maximum confusion about public threats such as climate change. Inspired by Naomi Oreskes and Erik Conway's acclaimed book of the same title, Merchants of Doubt has been dubbed "an intelligent, solidly argued takedown of America's spin factory" by critics and is sure to spark a stimulating group discussion afterwards. Conversation will be led by Dr. Neil Donahue, the Lord Professor of Chemistry and Director of the Steinbrenner Institute for Environmental Education at Carnegie Mellon University.
Watch the Trailer

February Screening
Fri., Feb. 17, from 7 - 9 p.m., join the designer of "America's First Hemp House" on his mission to find the healthiest building materials to construct a safe environment for his daughter, who has chemical sensitivities. Bringing it Home chronicles one father's journey as he discovers non-toxic, carbon neutral, recyclable hempcrete that is pest-fire-mold-resistant and cuts energy bills in half, but current U.S. Federal policy does not distinguish hemp from its plant cousin marijuana, despite a long history of hemp farming in America up until the 1940s. Learn about hemp's past, present and future, and afterwards, join an enlightening panel discussion with Walnut Hill Farms Proprietor Michael Kovach, who will share firsthand knowledge about the benefits of chemical-free farming.
Watch the Trailer

March Screening
Fri., March 17, from 7 - 9 p.m., strap in for a road trip across America and meet dozens of men and women who are challenging the way we grow and distribute food. Growing Cities explores the revolutionary ways in which urban farmers are cultivating their food — and building communities, too. From vacant city lots, to rooftop gardens, to backyard chicken coops, Growing Cities asks how much power urban farming has to revitalize our cities and change the way we eat. Discussion will be led by two Phipps staff: Community Outreach Coordinator Lauren Delorenze, who oversees of the Homegrown edible gardening program; and Adult Education Coordinator Gabe Tilove, who oversees the Master Gardener program.
Watch the Trailer

About the Series
Phipps' Environmental Film Series is an exciting monthly event inviting community members to come together to view environmental films and documentaries. Each viewing will be followed by a dynamic discussion with film producers, scientists and environmental advocates, enabling attendees to share thoughts, consider various viewpoints and hear the experts' perspectives. The series aims to raise awareness of our relationship with the natural environment, and to use film as a platform for conversation, education and positive change. Screenings for the Environmental Film Series will take place on the third Friday of every month from 7 – 9 p.m. in the Botany Hall Auditorium at Phipps. Attendance to these screenings is free with regular admission, but tickets are required; please pick up your free tickets in the Welcome Center starting at 5 p.m. on the day of the film.
More Events You'll Enjoy
Mondays – Fridays, 11:30 a.m. – Close; Saturdays – Sundays All Day

Switch your home electricity to 100% green power while visiting our Tropical Forest Conservatory and you can receive free Phipps membership!

Fridays, Feb. 3, March 3, April 7 and May 5; 7 – 11 p.m. (Ages 21+)

Make our paradise your own as you indulge in sweet and savory morsels, taste unique cocktails, and dance to the beats of a live DJ in our Tropical Forest Conservatory. Entry is free with Conservatory admission.

Friday Evenings, Feb. 3, 10, 17 and 24

Friday evenings, we're reinventing date night as our award-winning Café Phipps transforms into a gourmet restaurant. A delicious four-course meal provides the perfect prelude to a romantic stroll through the moonlit conservatory.