Environmental Film Series
Fridays, May 19 and June 16; 7 – 9 p.m.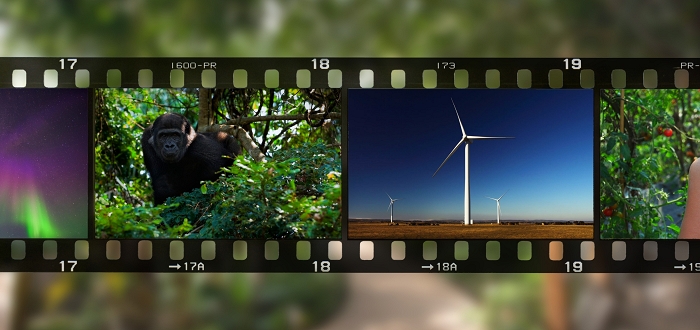 Join us monthly for an exciting new film screening and discussion series.
May Screening: Racing To Zero
Fri., May 19, from 7 – 9 p.m., join us to discover the dirty details of our garbage with the documentary Racing To Zero. This film examines today's cultural garbage practices in terms of consumption, preparation, use and production, and discovers some amazing solutions in San Francisco, which is successfully taking the necessary steps to reach zero waste. Cities all over the United States have instituted zero-waste policies of their own, and it is through these mandates that we are challenged to think differently about not only how we handle our garbage, but what it can become.
Post-film discussion will be led by Teresa Bradley of the Pennsylvanian Resource Council. Teresa Bradley, Zero Waste Services Coordinator for PRC, has over 10 years of experience developing progressive and comprehensive composting and recycling programs for special events, commercial businesses, institutions and schools. Teresa has consulted with private firms providing technical assistance to commercial businesses and special events in the San Francisco Bay Area striving for high diversion and zero waste. As a key member of Cascadia Consulting Group's team, Teresa has extensive experience conducting waste audits and related studies for a variety of Fortune 500 companies. Her projects have led both events and institutions to minimize waste streams, save money through avoided landfill tip fees, increase compost diversion and create green collar jobs. Teresa holds a master of science in environmental management from the University of San Francisco.
Watch the Trailer

June Screening: A Will for the Woods
Fri., June 16, from 7 – 9 p.m., join us for a screening of A Will for the Woods. This film asks the question, "What if our last act could be a gift to the planet — a force for regeneration?" Musician, folk dancer and psychiatrist Clark Wang prepares for his own green burial, determined that his final resting place will benefit the earth. A Will for the Woods is an immersive, life-affirming depiction of people coming to terms with mortality by embracing their connection to timeless natural cycles.
Post-film discussion will be led by Pete McQuillin and John Davis, the manager and assistant manager, respectively, of Penn Forest Natural Burial Park. Pennsylvania's first exclusively green burial ground, Penn Forest Natural Burial Park is committed to creating a beautiful burial park where nature is at the forefront. A third of the land is set aside as a nature preserve habitat for native wildlife and plants.
Watch the Trailer

About the Series
Phipps' Environmental Film Series is an exciting monthly event inviting community members to come together to view environmental films and documentaries. Each viewing will be followed by a dynamic discussion with film producers, scientists and environmental advocates, enabling attendees to share thoughts, consider various viewpoints and hear the experts' perspectives. The series aims to raise awareness of our relationship with the natural environment, and to use film as a platform for conversation, education and positive change. Screenings for the Environmental Film Series will take place on the third Friday of every month from 7 – 9 p.m. in the Botany Hall Auditorium at Phipps. Attendance to these screenings is free with regular admission, but tickets are required; please pick up your free tickets in the Welcome Center starting at 5 p.m. on the day of the film.
More Events You'll Enjoy
Thurs., May 11; 5:30 – 7:30 p.m.

At this bimonthly event series, guest speakers share the latest recommendations for how to build healthy environments for children as a free service to educators, healthcare professionals, parents and caregivers and anyone who has a passion for the wellbeing of our children.

Friday, May 5; 7 – 11 p.m. (Ages 21+)

Make our paradise your own as you indulge in sweet and savory morsels, taste unique cocktails, and dance to the beats of a live DJ in our Tropical Forest Conservatory. Entry is free with Conservatory admission.

Opens Sat., April 22

Watch as gorgeous butterflies emerge from their chrysalises to flutter among the blooms. One may even land on you!