Saturdays and Sundays; 1:30 p.m. except where noted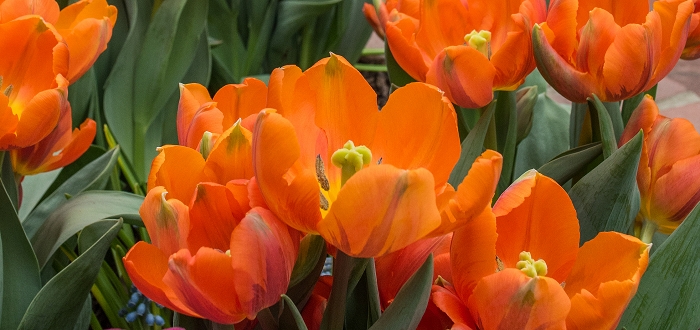 Grow your garden know-how by attending a free-with-admission class.
Join us every Saturday and Sunday at 1:30 p.m. in the Tropical Forest Conservatory (except as noted below) for demonstrations on a wide variety of topics, free with admission! From birds and bees to shrubs and trees, local experts bring it all to you surrounded by the beauty of our gardens.
Healthy Eating for Kids | Let's Move Pittsburgh
Sat., April 1 | 11 a.m. – 1 p.m.
Get smart eating and activity tips.
Origami | Origami Club of Pittsburgh
Sat., April 1 | 1:30 – 3:30 p.m.
Make origami flowers.
Growing Spring Grass for Home Decorations | Lorrie Easudes
Sun., April 2
Learn how to grow spring grass.
Papermaking with Plants | Katy Dement
Sat., April 8
Learn all about handmade paper.
African Foods | Ola Appetit Catering
Sun., April 9
Learn how African food has been translated in the Americas.
Meet a Scientist | Science Communication Fellows
Sat., April 15 | 10:30 a.m. – 12:30 p.m.
Meet real scientists and learn about their work.
Botanical Embroidery | Embroiderer's Guild
Sat., April 15 | 1 – 3 p.m.
View a botanical embroidery showcase.
It's So Bunny | Chris Holt
Sun., April 16
Create celebratory floral arrangements.
Bees Please | Burgh Bees
Sat., April 22
Learn all about urban beekeeping.
Origami | Origami Club of Pittsburgh
Sun., April 23 | 12:30 – 2:30 p.m.
Make origami flowers.
Chocolate | Silloo Kapadia
Sun., April 30 | 11 a.m. – noon
Learn the story of the chocolate tree.
Essential Oils | Faye Silver
Sun., April 30
Discover the benefits of essential oils.
Photos © Paul g. Wiegman
More Events You'll Enjoy
Thurs., April 6; 6 p.m. (Doors open at 5:30 p.m. for refreshments and networking)

Biophilia: Pittsburgh meets monthly to discuss how citizens can strengthen the bond between people and nature through education and action. Registration is required but events are free to attend. Join the conversation!

Fridays, April 7 and May 5; 7 – 11 p.m. (Ages 21+)

Make our paradise your own as you indulge in sweet and savory morsels, taste unique cocktails, and dance to the beats of a live DJ in our Tropical Forest Conservatory. Entry is free with Conservatory admission.