Flash Sale Open Now!
Now through Fri., Sept. 30 at 11 p.m., enrollment for select sessions is open at a special discounted rate of just $7 for members (more than 50 percent off) and $15 for nonmembers (25 percent off). Check out the schedules below and enroll!
Explore our seasonal camps for ages 2 – 13 and let us immerse your child in the incredible world of Phipps. Highlighting ecology, conservation, healthy living and art concepts through hands-on activities, each session includes nutritious snacks and take-home crafts. To learn even more, please call 412/441-4442, ext. 3925.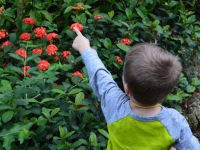 Little Sprouts: Fall Programs
AGES 2 – 4
Attend a one-hour camp on plants, bugs and more with a curious preschooler in your life. Each session includes stories, songs, interactive lessons and a healthy snack. Adult accompaniment is required for each of these programs.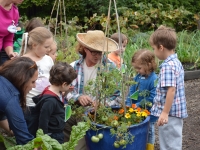 Kids Night Out: Fall Programs
AGES 4 – 11
It's a kids' night out! Children ages 4 – 11 will have an exciting evening filled with scientific exploration, art and a healthy snack.
Select photos © Cory Doman, Paul g. Wiegman, Banko Media