Explore our seasonal camps for ages 2 – 13 and let us immerse your child in the incredible world of Phipps. Highlighting ecology, conservation, healthy living and art concepts through hands-on activities, each session includes nutritious snacks and take-home crafts. To learn even more, please call 412/441-4442, ext. 3925.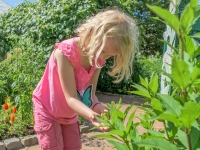 Little Sprouts: Summer Camps
Ages 2 – 4
From dirt and gardens to worms and fruits, our youngest learners will love the new slate of engaging summer camps. Adult accompaniment is required for each of these programs.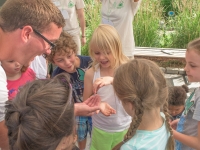 Seedling Scientists: Summer Camps
Ages 4 – 6
The natural world comes to life for little ones in these camps through fun themes including fairy tales, backyard art, crawling critters and wonderful worms.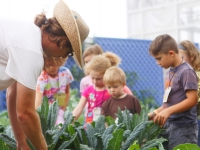 Budding Botanists and Mighty Mentors: Summer Camps
Ages 6 – 9 (Budding Botanists)
Ages 10 – 13 (Mighty Mentors)
Campers will learn how to make a green impact in their communities through week-long programs on topics like edible gardens, sustainable plant care and upcycled art. In these camps, Budding Botanists (ages 6 – 9) and Mighty Mentors (ages 10 – 13) study the same topics in separate, age-appropriate sessions, then come together to share their knowledge in a fun mentorship setting. All participants will be invited to an end of Summer Showcase Party where they can display their favorite works of art or project for citizenship change.
Select photos © Cory Doman, Paul g. Wiegman, Banko Media